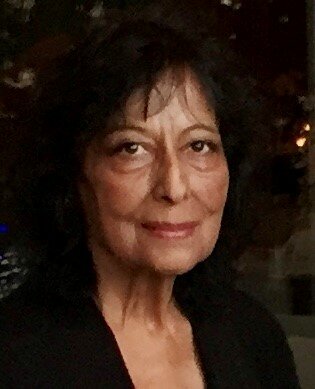 Obituary of Shobha Rana
It is with heavy hearts that we announce our loving Mother Shobha Rana tragically and unexpectedly passed away on Monday October 10, 2022 at the age of seventy-nine in a Hospital in the Niagara Region, Ontario, Canada due to complications following a hip fracture. Through our sadness we are comforted that she lived a full life filled with love, friends and family.
Shobha is best known for her joyful spirit, perservering through many health challenges and finding the best in every situation, to live life to the fullest. To those that knew and loved her, she was a ray of sunshine.
She was predeceased by her beloved husband Shazi and now is reunited with him. They shared many loving and happy years together before he left this world in 1988.
She is survived by her children Tina (Neil) Stokes and Ken/Tap (Rima), two grandchildren Julia and Rachael and three great grandchildren, Lillian, Shyiem and Jasiah. She will be especially missed by her greatest joy, her dog Chanel.
She is also survived by her two sisters in India, Indra and Nimo, one sister in Denmark, Guddi and she was predeceased by three brothers: Kumar, Raju, and Toshi.
She shared her gift of humour with those around her and loved playing games and being surrounded by those that were near and dear to her.
A Celebration of her life will be held at a later date when family and friends can gather to share stories and laugh about her legacy. The date and location will be shared once arrangements have been made.
Please share your condolences, memories, anecdotes and photos at www.williamsfuneralservices.ca or on the Williams Funeral Services facebook page at https://www.facebook.com/williamsfuneralservices/
Arrangements have been entrusted to Williams Funeral Services, Ridgeway, Ontario, Canada.


Finding Us



Williams Funeral Services
722 Ridge Road N.


Ridgeway, ON




L0S 1N0