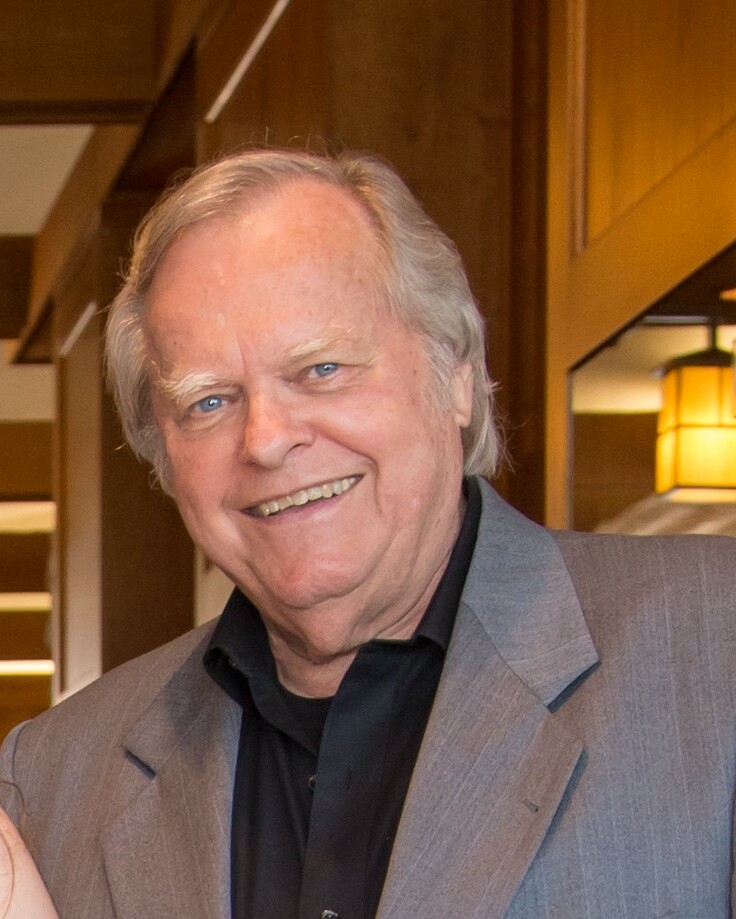 Obituary of Larry Lee Wale
WALE: Larry Lee
With deeply broken hearts, the family of Larry Lee Wale, announce his passing on January 28th, 2022 at the Greater Niagara General Hospital. He was the beloved uncle of Annette Berge; the loving great-uncle of Robert, Victoria (Chris) and James; and the loving great-great uncle of Clara and Alexander. He was predeceased by his father, Lloyd Wale (1992); his mother, Doris (Ruch) Wale (2006); his sisters, Anita Gould (2018) and Deanna Sweitzer (2012); and his nephew, Dennis White (2005).
Larry was born in Fort Erie on April 26th, 1941 and lived in Stevensville all his life. He attended Stevensville Public School, Ridgeway Crystal-Beach High School and when he graduated from the University of Buffalo in the early 1960's, he took over his father, Lloyd's business and operated Wale Plumbing and Heating until he sold it to John Furness in 1988.
Larry was a true businessman. Besides the plumbing and heating business, he was involved in many business ventures. Everyday he would meet up with his longtime friend, John Furness, to discuss business topics. Even in his final hours, he asked Annette to get John on the phone for him for their final discussion.
Larry was known for his corny jokes and his boisterous laughter that would fill the room. He loved discussing politics with his family and friends. Wherever he went, he always left making a new friend.
Before the pandemic, Larry was quite the social butterfly. He enjoyed his trips to the casino, but it was for the buffet, according to him. He would frequent outdoor concerts, especially those at Fireman's Park, Cummington Square, and Crystal Beach. Anywhere there was country and western music and old time rock and roll, Larry would be there.
Larry was quite the dancer, especially when he did the "Bubble Dance" when blowing bubbles with Clara and Alexander.
He was an expert in plumbing and heating, finances, real estate and dogs. He called himself "The Dog Whisperer". He loved to share his many dog tales and always had milk bones in his car for any dog he met.
His favourite coffee shop was The Crystal Ball Beach Cafe, where again, he treasured everyone's friendship.
He enjoyed his gin rummy nights with his friend, Lou Anne Reddon.
His neighbour, Laura Montgomery, was another cherished friend and was there to help with his care during his brief illness.
Larry had so many friends, too numerous to mention. However, his friends, John and Holly Furness, Laura and Scott Montgomery, Jim Carver, Lou Anne Reddon and Anna Kovacevic need to be acknowledged.
Larry had the biggest heart for everyone in his life but most especially for his family. They were everything to him. Family gatherings for Christmas, Easter, Thanksgiving, birthdays, etc, will never be the same.
He was a mentor, confidant, guiding light and go-to expert to Annette. He would always say "Don't do anything without asking me first".
Thank you to Dr. Masood for allowing Annette to be with Larry in his final hours. This allowed him to give her his final advice and words of wisdom.
Thank you to Dr. Masood and the nurses in the ER at the GNGH for the very best of care that you provided Larry. You showed so much kindness and compassion to him.
Larry, being the humble man that he was, never realized the impact that he made in so many peoples' lives, be it family, friends, or new acquaintances.
Larry is now at home with his Lord and Saviour, Jesus Christ.
A private burial has taken place. Arrangements entrusted to Williams Funeral Services, 722 Ridge Rd, Ridgeway. In memory donations may be made to South Niagara Life Ministries.


Finding Us



Williams Funeral Services
722 Ridge Road N.


Ridgeway, ON




L0S 1N0