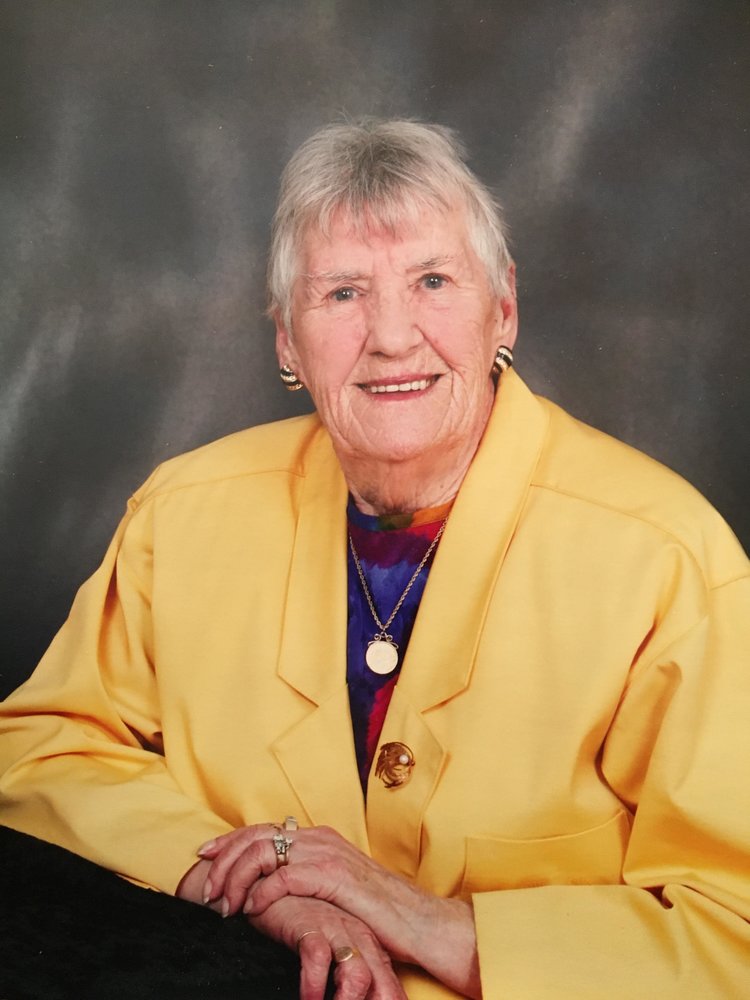 Obituary of Anne Keys
Anne Keys of the Black Creek Retirement Community
The Black Creek Retirement Community and the St. John's Stevensville United Church are mourning their loss in the death of Anne Keys on Sunday, March 14. They are also rejoicing to think of her in glory with her beloved spouse, Robert, who passed from this earth on July 13, 2010. She is survived by her brother Friedhelm Przygodda and nieces and nephews in Germany.
Born in Lünen, Germany in 1924, Anne grew up with eight siblings, a loving mother and a strict father. She endured hardship during the war years and emigrated to Canada, soon thereafter to begin a new life. After marriage to Bob, she shared experiences in business, hospitality, farming and Toronto's hockey community with the Keys family. Anne and Bob had a retirement home in Florida, followed by full retirement in Stevensville. After Bob's passing Anne's special relationships continued with Barbara Hancock, John Hatch, Doreen and Bob Ellah, members of the Brown family, business associates and others at her church and at the Black Creek social hall.
The Fort Erie Embrace Centre opened in 2019 on Jarvis St. under Anne's sponsorship to re-establish a United Church presence in the downtown area in a ministry of care, healing, inspiration and community life, as described on the plaque below.
The funeral is at St. John's Stevensville United Church at 2:00 pm on March 27. Due to Covid-19 the service is by invitation only. The ministers, Rev. Cheryl Wood-Thomas and Rev. William Thomas, sincerely invite friends and family in Black Creek and the church to join Anne's family in Lunensud, Germany, Bob's family in Balcarres, Saskatchewan and friends in St. Petersburg, Florida in the service live-streamed at www.NiagaraOnlineWorship.com (click Live-stream access) under the direction of John Bedell, or anytime later on YouTube (by entering Niagara Online Worship). Such arrangements have all been made possible through Anne's own generosity in support of Bob's vision for this church.
THE ANNE KEYS EMBRACE CENTRE
Provided and Refurbished for Spiritual and Community Life Through
The Eternal Memorial Building, Religion & Charitable Endowment of
St. John's Stevensville United Church
In dedication to our church & faith in God from Robert and Anne Keys.


Finding Us



Williams Funeral Services
722 Ridge Road N.


Ridgeway, ON




L0S 1N0