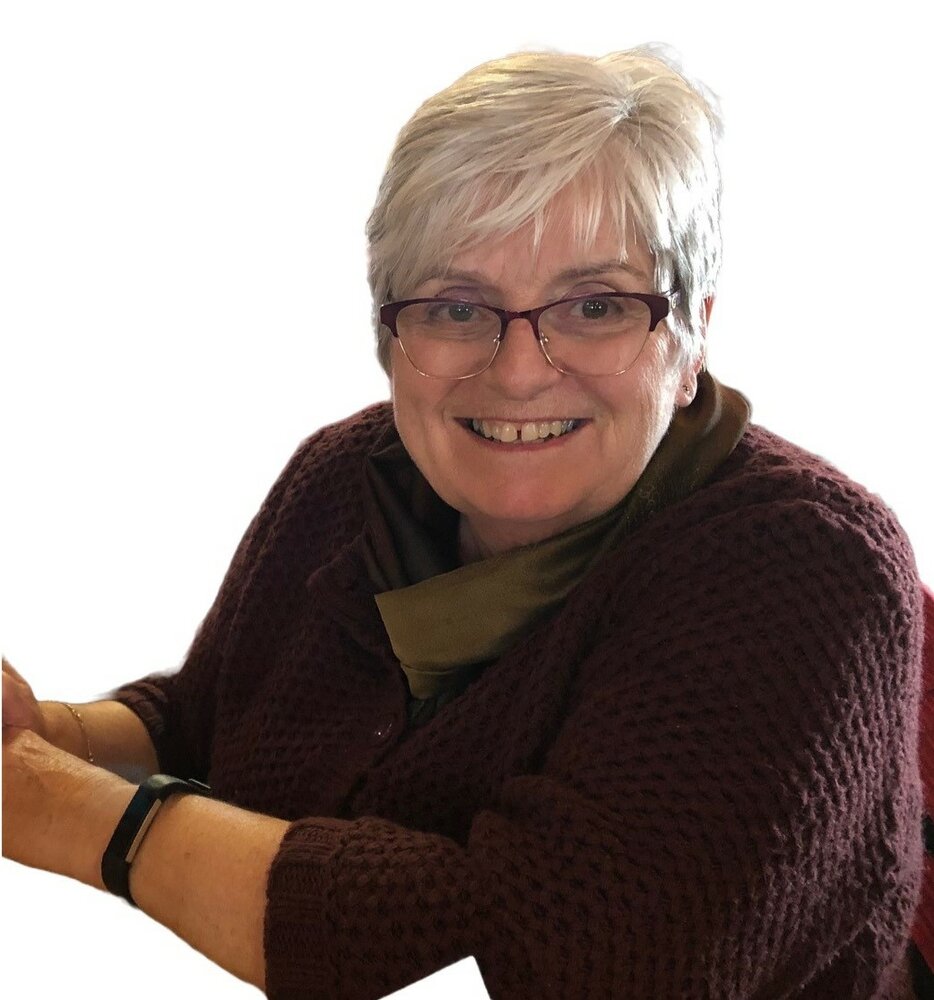 Obituary of Judy Rigsby
Rigsby, Judy - passed away peacefully at the age of 75 on March 28,2023 with her family by her side after a 14 month struggle with cancer.
She will be lovingly remembered by her husband Terrance, her children Kristine Beck (Ryan) and James (Sondra), and her beautiful grandchildren Khloe and Conner; her sisters Valerie Slater (Peter) and Beverly Cornell (Ben); nephew Nathan (Victoria) and many friends. She is predeceased by her father and mother, Wilbur and Gladys Slater.
Judy grew up in Brantford, Ontario. Her parents were factory workers who valued learning and education and encouraged their girls to go on in school. After graduating High School, Judy went to the University of Western Ontario and graduated with an Honours Degree in Phys-Education and then she immediately went to teachers' college where she met Terry.
Judy and Terry entered the teaching world together at Fort Erie Secondary School. Judy loved teaching and during her 30-year career helped guide the lives of many students that passed through the school. Her hard working and compassionate nature led her from teaching girls Phys-Ed and being department head, to guidance counselling and finally to being the head of the Guidance Department.
Outside of her career, Judy's life was one of adventure, exploration, and family. Her love for the outdoors took her to many places around the world. She and Terry loved to camp, canoe, hike, scuba dive and boat. After starting a family, the adventures continued and she shared her passions / love of nature with her children. For years she enjoyed an annual summer vacation on Manitoulin Island, with family and friends together for an extended time. Judy's loving and patient nature was always on display in how she handled her own and other children. Judy was a firm believer in keeping things simple and she always found a creative way to do so. She would never miss an opportunity to cheer from the sidelines, to watch a dance recital, a basketball game or a rowing regatta.
Judy dedicated time to causes that were important to her. For a time, she was on the executive board of the Fort Erie Women's Addiction, Recovery, and Mediation (WARM). She also involved herself with the All-Saints Anglican parish and Altar Guild.
Judy and Terry were lucky to retire at an early age giving them 20 years to enjoy together. They travelled to many different places often with close friends, proving life after retirement is busier.
When Khloe and Conner came along, it was easy for Judy to switch into Grandma mode and show them the same patience and love she did for her own children. She even, unofficially, came out of retirement for one year to help her grandchildren through grades 1 & 3 of online school during the pandemic.
One of her greatest joys in retirement was building Toad Hall, the family cottage, a place for her family and friends to gather for many years to come. Here's to happy hours on the dock and beautiful sunsets - we'll be thinking of you.
A celebration of life will be held at All Saints Anglican Church in Ridgeway on Saturday, April 15th. Visitation with the family from 10:30, service at 11:30, reception following. A special thanks to Dr. Scher and paramed nurses that cared for Judy throughout her illness, and also the palliative staff at Douglas Memorial Hospital who cared for her during her last days.
Donations can be made to the Canadian Cancer Society, All Saints Anglican Church or the charity of your choice.