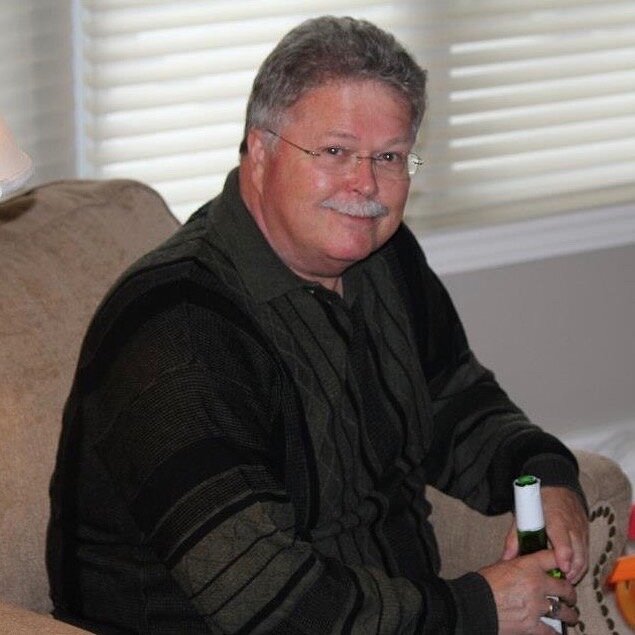 Obituary of James Kitchen
James Bert Kitchen passed away peacefully with his family by his side on Monday, October 25th after a 10 month-long battle with an aggressive form of brain cancer.
James, or Jim as many who knew and loved him by, was born on December 15th, 1948 in Peterborough Ontario. James's love of theatre brought him to the Fine Arts program at Guelph University where he met his beloved wife Catherine Mairi Reed. Catherine and he were married on November 18th, 1972 at Burkholder United Church in Hamilton, ON. Over the years they welcomed four children, Richard Andrew (1975), Emily Anne (nee Boyce) (1978), Donald Edward (1981) and James David (1983).
In addition to his wife Catherine and four loving children, he is survived by and will be missed greatly by his sister, Jane Hogarth, brother Tom Kitchen and his wife Lynn, his sister-in-law Helen O'Sullivan, and brother-in-law Robert Reed and wife Cathy. He was also deeply loved by his son and daughters-in-law, Derek Boyce (husband to Emily), Alison Kitchen (wife to Jamie), Maria Kitchen (wife to Richard) and his 6 grandchildren, Benjamin James Boyce, Henry Oran Gregory Kitchen, Victoria Elizabeth Boyce, Lucy Ruth Kitchen, Finn Edward James Kitchen and Eloise Gwendolyn Grace Kitchen.
James was a devoted family man, dedicated to his community and the service of others. He served in the Canadian Military for 5 years and spent time based in New Brunswick. James was a Rotarian for 25 years and a three-time recipient of the Paul Harris Fellowship. James was also a Worshipful Master Mason with the Riverpark Lodge in Streetstville Ontario. For over 10 years, he volunteered at the DAM, a youth drop-in centre in Meadowvale, Ontario. Outside of his work as a public servant, he had a long career in industrial and commercial real estate as a broker and mentor to many.
There will be a public funeral at 12:00 pm on Saturday, October 29th at All Saints Anglican Church with a reception to follow at Crystal Ridge Community Centre, both located in Ridgeway, Ontario.
Arrangements entrusted to Williams Funeral Services, 722 Ridge Road North, Ridgeway, Ontario
In lieu of flowers, the family asks that any donation be made to the Canadian Cancer Society or the www.thedam.org