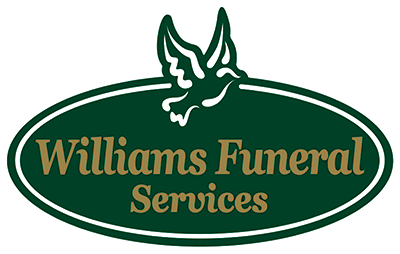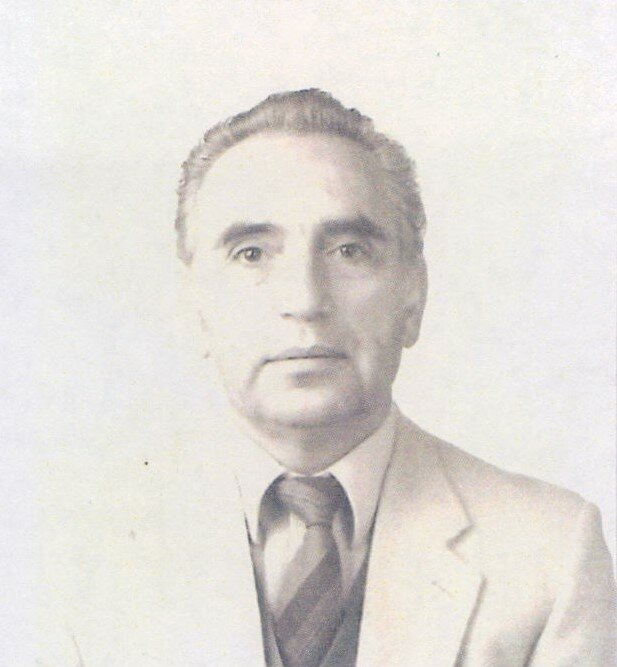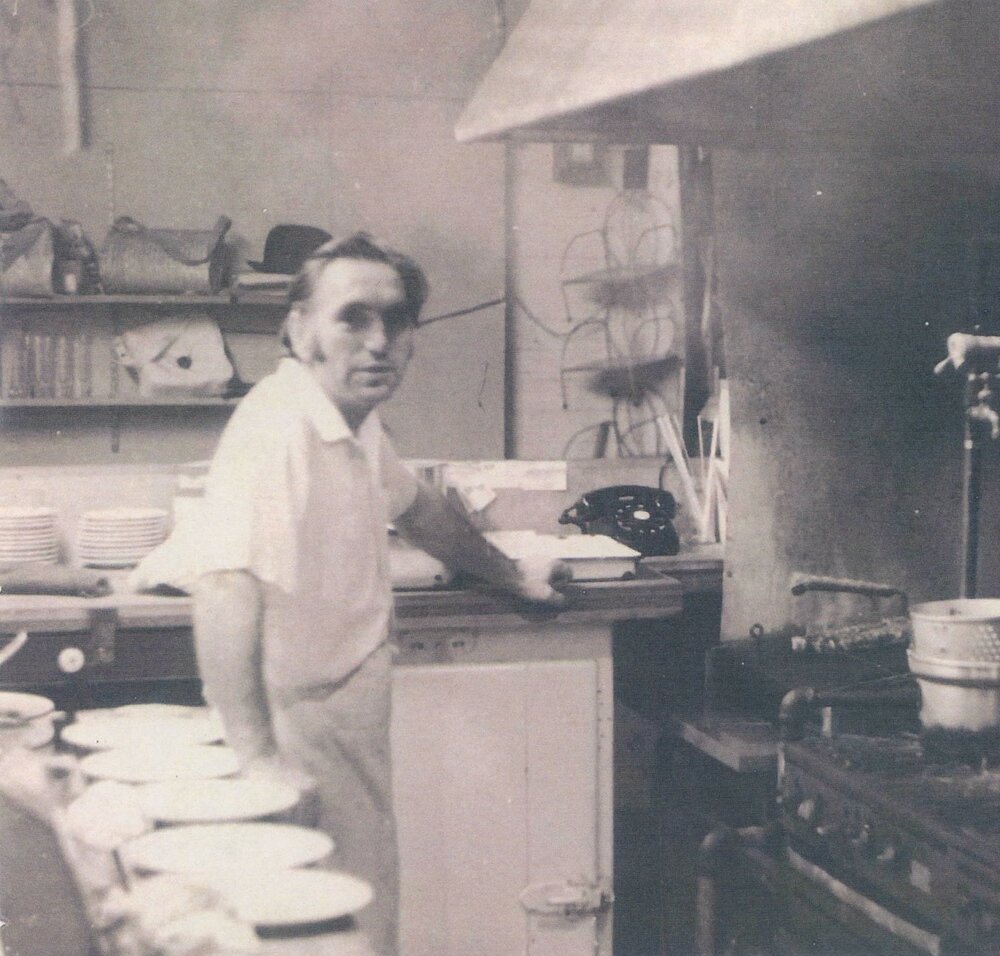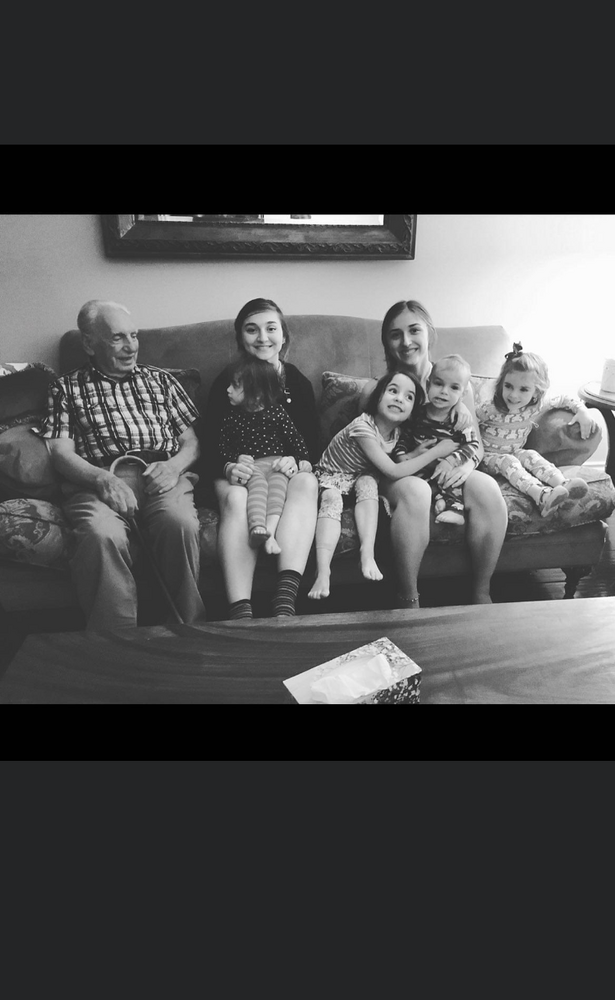 Obituary of George Stathoukos
It is with profound sorrow that we announce the passing of our dad, George (Yiorgos) Stathoukos, of Ridgeway, Ontario on Sunday, October 31st, 2021, in his 88th year. George was born in the Greek village of Arachova on Mount Parnassos, on March 15th, 1933. It was here that he developed his lifelong love of nature. As a child, he would often accompany his father, Stathis, to tend to the family's olive orchards. And as the youngest of six children, he enjoyed running through the winding streets of Arachova with his brothers Yiannis, Theodoros and Christos under the watchful eyes of his sisters Panagiotitsa and Violetta. Born during the challenges of the Great Depression, his mother, Maria, did her best to provide for her large family. In 1944, during the German advance on Arachova, in order to escape the Nazis, George hid himself in a cave. Ironically, his life was saved by one of those soldiers, who found him and told him to run away before the rest of the column arrived. Even in his final years, George would tell this story with wonder and gratitude.
At the age of 17, he moved to Athens and trained as a tailor under his uncle Kosta. While there, a friend of Kosta's, who lived in Canada, invited George to emigrate. He took the opportunity in hope of a better life. With two-hundred dollars in his pocket, George made the tumultuous crossing, landing sixteen days later at the port of Nova Scotia, after which he travelled to Belleville, Ontario where he worked as a hotel housekeeper in order to make enough money for his room and board. After a year, George made his way to Toronto where he worked as a tailor, dishwasher, and short-order cook. It was there that he met a fellow Greek, who wanted to sell his restaurant in Crystal Beach, called Reikert's Tea Room. Changing the name to The Pines Restaurant, George ran this successful business for almost fifty years, serving his Chicken á la Pines, Baby Ribs, Minced Sirloin, Liver and Onions and, of course, his famous rice pudding. George was remarkably self-reliant: he made his recipes from scratch, butchered his own meat, maintained the building, did the accounting, and managed the personnel. Although the restaurant business was often difficult and the hours long, George took great pleasure and pride in serving his customers and community, and in The Pines being a place where people came with their families to celebrate their summers at Crystal Beach. George made many dear friends through the restaurant and would sometimes even cook for those who came in the back door for a quick chat. Whether waitressing, hosting or prepping in the kitchen, all three of his daughters learned the importance of hard work and commitment through George's example and credit him with their accomplishments in life.
As well as cooking and visiting friends, George enjoyed travelling to Greece, his trailer at Windmill Point Park, oil painting, discussing Greek philosophy, history and mythology, beekeeping, reading, woodworking, real-estate and talking politics. He was firm in his convictions and always enjoyed a good debate. He also enjoyed contemplating the complexities of life.
In his final years, George was happiest when surrounded by his three daughters, Mary, Effie, and Alcmene, as well as their husbands Jim, Ken, and Stephen. He was also devoted to his granddaughters Katerina, Lia, Victoria, Moero and Leutha. Although predeceased by his namesake and grandson, Herman George, George always kept him close to his heart. He was also fortunate to have known and experienced the joy of his great-grandchildren Thalia, Pano, and Leonidas. As the last living of his siblings, he also loved and had close father-like relationships with his nieces and nephews and their families. More than anything, family was important to George.
The family would also like to acknowledge the support and care received during the past two years by the many doctors, nurses and personal support workers who helped make his final years as comfortable as possible. George and his family appreciate the daily assistance they provided, which improved his quality of life.
Due to Covid and George's preference, a celebration will take place in early summer, which will allow people to gather during his favourite season to share memories and fellowship. If desired, in lieu of flowers, memorial donations may be made in his grandson Herman George's name to Sick Kids Hospital. https://www.sickkidsfoundation.com/waystodonate/inmemory


Share Your Memory of
George
Finding Us



Williams Funeral Services
722 Ridge Road N.


Ridgeway, ON




L0S 1N0