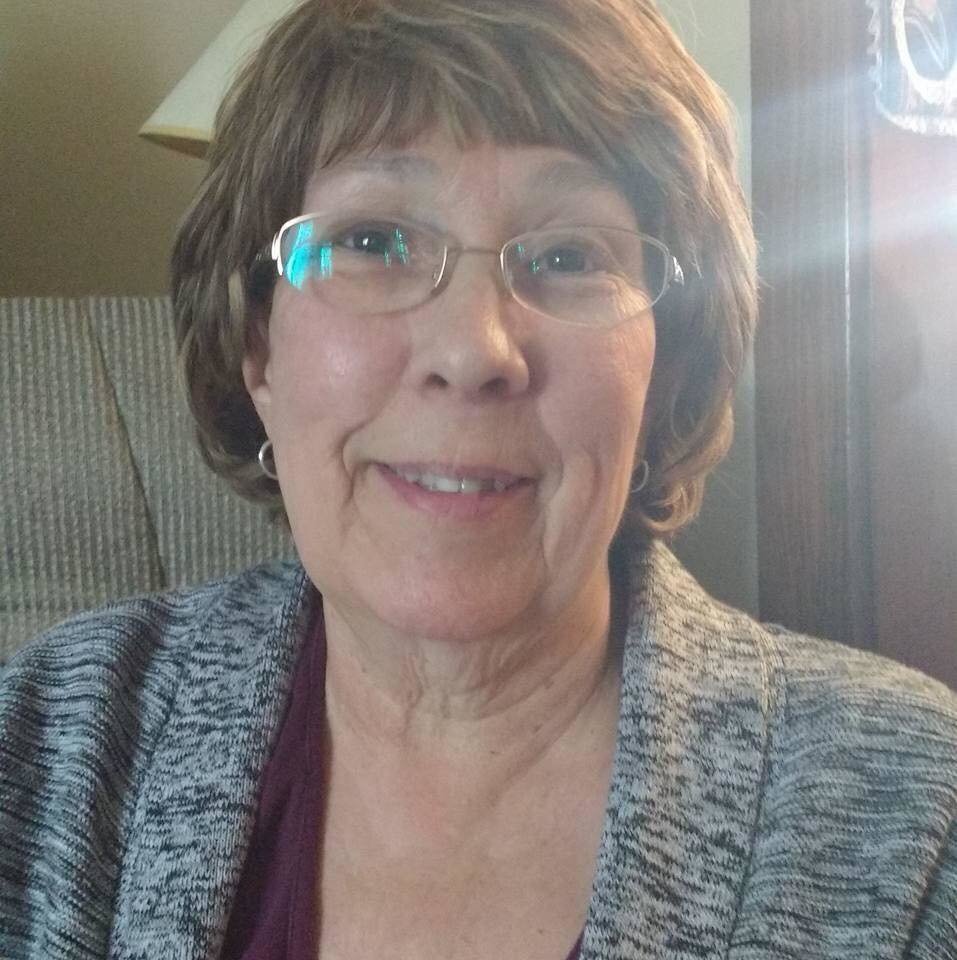 Obituary of Nancy Beam
It is with heavy hearts that we announce the passing of our beloved Nancy Joyce Beam. She died on June 16, 2021, in her 72nd year, after a wonderful day with family and friends. She will be terribly missed by her daughter Liza (Dan), her grandchildren, Uchenna (Tony), Odessa, Harrison, and Glory, and by her siblings, nieces, nephews, cousins, and many wonderful friends who live both near and far. She will be laid to rest next to her loving husband Fred, cherished niece Sarah, and precious grandson Austin at the Windmill Point Church Cemetery in Ridgeway.
Since being diagnosed with lymphangioleiomyomatosis (LAM) in 2003, Nancy beat the odds and refused to allow her condition to limit the life she would go on to live and the love she would continue to give. Covered in prayer and supported by her loving church community and many friends and family, Nancy went on to see the birth of 3 more grandchildren and expand her world from Ridgeway to Texas, and Israel to Ireland. In 2018, when her physical condition deteriorated, she received a double lung transplant. The wonderful people of her community, including not only the church, friends, and family, but even wonderful, supportive strangers, came out to contribute to her fundraisers to make sure her needs were cared for. Through the ups and downs that followed her surgery, the loving support and prayers continued and Nancy remained hopeful and made plans for the future through her final day.
Nancy loved to teach young children about Jesus. She loved to garden in her backyard, and scrapbook photos of her grandkids. She loved to bake sweet treats to share with others and took great pleasure in sewing dresses for the little girls in her life. She faithfully visited the elderly people in the community and brought meals to those who were sick. Nancy was the glue that kept her family and friends connected through her backyard barbeques, social events, and holiday dinners. These gatherings are memories that we will all treasure forever. Nancy touched the hearts of so many people during her life and she will be dearly missed by all who knew and loved her.
The family wishes to acknowledge the loving, prayerful support of all the friends and family within the community, too numerous to name, who have helped Nancy through her times of need, especially her wonderful church family at Windmill Point Church, and the compassionate, attentive care of Dr. Kim Scher.
A private service and burial will be held at Windmill Point Church. A recording of the service will be available for viewing on the Williams Funeral Services website by end of day Thursday. Online condolences and memories may be shared at www.williamsfuneralservices.ca


Finding Us



Williams Funeral Services
722 Ridge Road N.


Ridgeway, ON




L0S 1N0