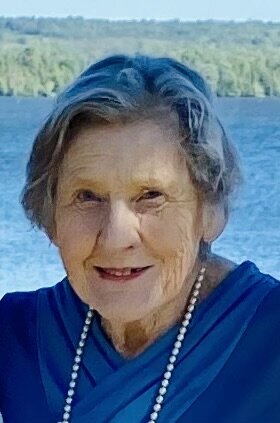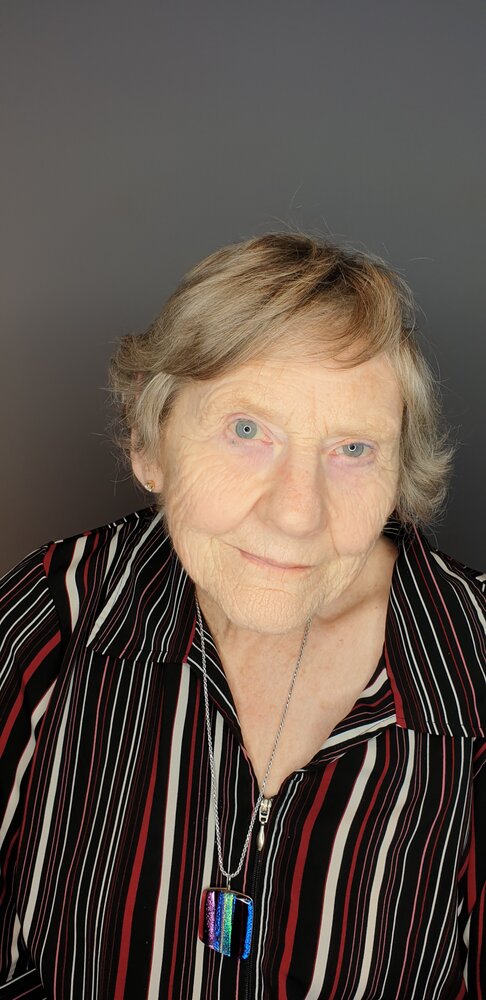 Obituary of Jean Ann Mymryk
Jean Mymryk, formerly of Forest Hill (Toronto) and Stevensville (Fort Erie) passed away suddenly on November 18, 2022, at Toronto General Hospital, where she was born 89 years ago. She survived her parents (Ewdokia/Anne and John Slobodzian) as well as her husband (William). ​
​
Jean was the beloved mother of Jeannette Mymryk (Douglas King), Julie Semmler (Robert), John Mymryk (Chaddie), & James Mymryk (Anh Phan). Her grandchildren, Brittany, Courtney, Derek, Melissa, Sydney, Megan, Benjamin, and Alexander greatly miss their Baba/Grandma. ​
​
Jean grew up in the Forest Hill area of Toronto. She graduated from Toronto Normal School with a Teaching Certificate, which she used to teach grade school in both Toronto and the Niagara Region. After marrying William, Jean became a loving, devoted wife and later a mother who, along with her children, helped run the family farm. Jean was an active member of the community, with a particular love for the Welland Curling Club and the Welland Horticultural Society. ​
​
She always encouraged her children to learn and fostered their passions and talents. Jean supported this with piano lessons, swimming, archery, Girl Guides, Air Cadets, and a general appreciation for the arts. Jean imbued this sentiment into her entire family, who she would take with her to see plays, as she was a dedicated lifelong member of the Royal Alexandra Theater. Jean never lost her passion for adventure, often going with her children and grandchildren to different places around the world. Jean's family will receive friends at Williams Funeral Services 722 Ridge Rd. North, Ridgeway, ON, on March 11, 2023 beginning at 11:00 am. The service in the chapel will be at 1:00 PM, and then a reception afterwards.​
​
Jean's family is very grateful to the nursing teams on the Monk Tower fourth, fifth & tenth floor units at Toronto General Hospital, and the physicians who cared for Jean during her time of need. She spoke highly of everyone's compassion and abilities. For those who wish, in lieu of flowers - memorial donations may be made to Toronto General Hospital or All Saints Anglican Church in Dain City. ​