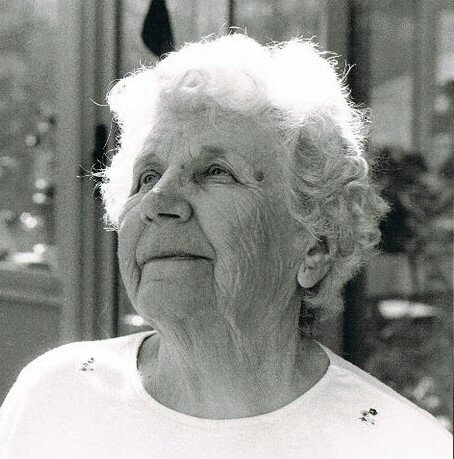 Obituary of Mary Wanda Paprocki
Paprocki, Mary Wanda- passed away peacefully at the age of 99 years in the evening of Tuesday November 7th at Gilmore Lodge in Fort Erie.
She was born in Poland and immigrated to Canada with her family at the age of 4. She will be missed by her daughter Julianna (Steve Quinn) and her grandchildren Andrew, Evelyn, and Alex
Predeceased by her parents Marjan and Anna Skowronski, her husband of over 50 years Stanley Paprocki and her son Walter. Also her sisters Josephine (Michael Suda) and Christine (Ken Reid) and her brother-in-law Philip Crouch. She will be missed by her sister Stella, many nieces, nephews, cousins and relatives in the US and Poland.
After spending her teenage years in Guelph she moved to Toronto to study hairdressing. There she met her husband Stan who came from a village in Poland close to her home. Together they built a wonderful life. Mom enjoyed cooking and gardening and was a member of the Etobicoke Horticultural Society. She also loved music and sang in her church choir. She passed on her love of family, food, music and the importance of keeping Polish traditions while becoming proud Canadians.
Many thanks to the staff at Gilmore Lodge where she was well cared for and who appreciated her happy, loving nature.
Williams Funeral Services, 722 Ridge Rd N, has been entrusted with funeral arrangements. Visitation will be held on Thursday November 16th, 2023 from 10:30 a.m. until 12 noon. A graveside service will follow at Niagara Lakeshore Cemetery,1483 Lakeshore Rd, Niagara-on-the-Lake, at 1:00 p.m. In lieu of flowers please make a donation to the Welland Hospital Foundation, a food bank in your community or a charity of your choice.