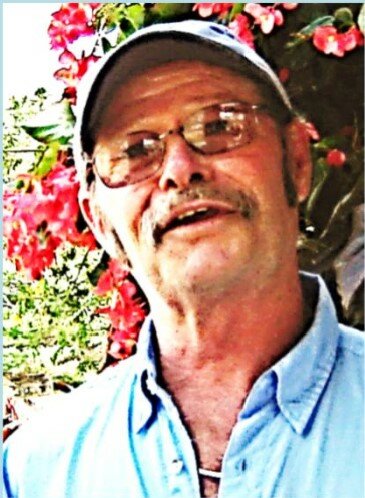 Obituary of Dale Upfold
Dale Robert Upfold packed up his camping gear and headed for Heaven on Oct.19, 2023. Son of the late George Robert (Bob) Upfold (d. 1964) and Grace Isabella Upfold (nee: MacLeod, d. 2007.) Born in Kenmore, NY on November 15, 1946, Dale became a permanent Ridgeway, ON resident in 1954. From Grade Three on, he walked to the nearby, one room Battle of Ridgway Elementary (S.S. #10.) After graduating from Ridgeway Crystal Beach HS, Dale went on to get his Bachelor's degree in English from Canisus College in Buffalo, NY. Receiving a teacher's certification from Brock University, Dale became an elementary school educator. During his teaching career, he taught at 5 different Fort Erie schools and is fondly remembered for reading the "The Hobbit" by J.R.R. Tolkien to his many classes.
Dale became hooked on deep woods camping spending summers trekking to Algonquin Park and the "Crown Lands." In retirement, when "the Great White North' winters became too cold, Dale became a regular snow bird on Pine Island, Florida. There he enjoyed the comradery as member of the Pine Island Moose Lodge.
Dale will be remembered by daughter Amber Dawn Upfold (CJ Rowe) of Vancouver, BC and first wife Sandra Anderson of Ridgeway. Dale was also married to Valerie Dunn of Fort Erie and was step father to her four children, Ray, Kriss, Missy and Nick. Dale leaves behind his Uncle John & Aunt Mildred MacLeod and their family. He was predeceased by his Uncle Donald Macleod. Many longtime friends and former Ridgeway Crystal Beach Kinsmen have a tale or two about Dale. He was an active member of the Ridgeway Crystal Beach Kinsmen serving as president three times and was awarded Kinsmen of the Year '74-'75.
Besides camping Dale enjoyed reading, folk music, T-shirts with slogans and raising a glass or two and a game of pool at a local pub. He was extremely proud of daughter Amber Dawn's literary successes. Much thanks goes to his loyal friend Tim Currah for being there for Dale.
In keeping with Dale's wishes, cremation has taken place. Arrangements provided by Williams Funeral Services. A Celebration of Dales' Life will be held in December 2023.
If desired, kindly donate in Dale's memory to COPE.