Recommend Helmut's obituary to your friends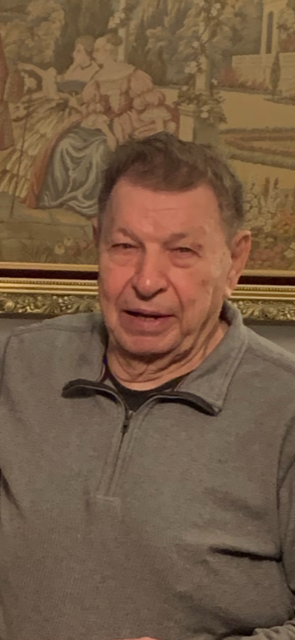 Obituary of Helmut Ammon
Helmut Ammon, 83, of Crystal Beach peacefully passed away in his home on September 6th, 2022, with his love in his arms and his family by his side.
Helmut was born on July 25th, 1939 in Nurnberg, Germany to Alois Probst and Elise Sepp. He immigrated to Canada in 1957 on the Arosa Star where he settled in Montreal, and then Toronto, where he met his wife, Lillian Robertson. He was an accomplished truck driver, driving over 3 million miles across 48 states and 10 provinces in his 45 year career. Helmut adored working in his garden, cooking, cycling, camping, wrestling, and crossword puzzles.
Helmut is survived by his beloved partner of 15 years, Bridget Bott, children: Darlene Dushene, Elise Fowler (Keith Hebert), Kurt Ammon, Grandchildren: Amanda Ammon (Brian Correia), Kelsey Ammon (Nick Chamberlain), Keirsten Ammon (Dylan McTieran), Alexie Hoffman (Luke Cobham), Andre Blais, Alain Blais, Great grandchildren: Chloe and Troy, and his brother, Irwin Ammon (Wanda).
Helmut is predeceased by his wife, Lillian, his best friend Bert Mawhin, and his sister, Ida.
In lieu of flowers, donations can be made to the Walker Family Cancer Centre, or to the Fort Erie SPCA. The family wishes to thank the team at the Walker Family Cancer Centre, the kind caring nursing staff in 3B at St Catharines hospital, and nurse Melanie who saw him to the other side in compassion and dignity. A celebration of life service will be planned at a later date. Arrangements have been entrusted to Williams Funeral Services, Ridgeway.