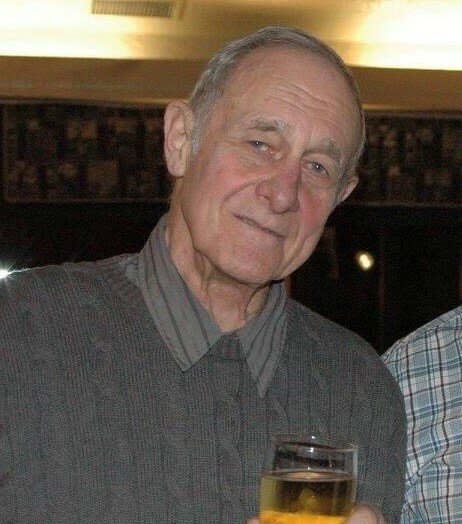 Obituary of Robert Wesley Lund
Robert Wesley Lund March 4, 1937-January 10th, 2022 born in Sudbury, Ontario to parents Richard and Eva (Bowen) Lund. Bob is survived by his wife Joanne (Burrison) of 58 years and his children Bob, Brad, Lori and Darren. His
Grandchildren Jessica, Kady, Kennedy(Fields), Wesley, Michael, Starr, Sky, Bradley, Shania, Brendan, Caleb and great grandson Kaden. His brother Richard and many nieces, nephews and cousins. He is also predeceased by his brother John and sister Elizabeth (Horne).
Bob's early life was filled with adventure, teaching, business ventures and athletic endeavors. In 1969 his love of the north led him to a teaching position at Cambrian College in North Bay and in 1972 he purchased Bambi Lodge in Temagami where he hunted and fished with many friends with whom we're sure he is singing with now. Bob's eclectic life also included time on the basketball court with the University of Buffalo in the 1950's where the team made it to the "final four" His knowledge of history and current events was vast. Discussing politics was one of his favorite past times. He was an avid proponent of the importance of supporting community growth. In addition to running for parliament for the Reform party in 1993. He was founding member of Fort Erie Conservation Club holding office as President, VP and treasurer, executive member of BR 230 Legion, Ridgeway and Friends of Crystal Beach as well as founding member and executive of Crystal Beach Waterfront Park. Bob was a dedicated family man who wanted to share his experiences with everyone around him, instill a can-do attitude and leave you with a zest for adventure. He will be sorely missed.
Due to Covid restrictions, there will be no formal service at this time. God Bless and thank you for all the support we have received.
-The Lund Family