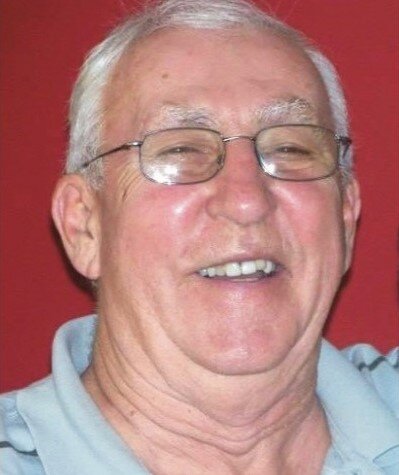 Obituary of John (Jack) Bolan
"Jack" John Bolan passed away peacefully at home on Tuesday June 29, 2021. He was surrounded by his loving wife of 60 years and his two daughters. Jack was born on November 5, 1941 in St. Catharines, Ontario and was in his 80th year.

Jack was known for his caring and selfless ways, making sure those around him were taken care of before ever thinking about himself. He had the most infectious humour, the greatest smile and always had a cold beer ready for anyone who dropped in. Jack enjoyed his numerous fishing trips, nascar adventures and travels throughout his retirement. He spent many summers with family and friends at Beausoleil Island where his memory will live on forever.

Jack was predeceased by his cherished parents, Jack & Margaret Bolan, as well as his brother James Bolan. He is survived by the love of his life, Barbara (Lobsinger) Bolan, who he married on August 26, 1961. They raised three children, Kristine Gilbey (Clyde), Jo Ann Bolan (Peter) and John Bolan. Jack absolutely adored his grandchildren; Tammy, Max (Jennifer), James, Drew (Kate), Kimberley (Ryan), Melisa (Brian), Kyle and Karla (Noory). He was also blessed with an abundance of great grandchildren; Taylor, Serenity, Spencer, Ewa, Emilia, Jack, Mackenzie, Cody and Eleanora. He will be missed tremendously by his entire family including his nieces and nephews, in-laws, close friends and Beachcomber pals.

Williams Funeral Services entrusted with arrangements. Visitiation will be held on Sunday November 21st, 2021 from 12:00 noon to 1:00 p.m. Memorial Service to follow in the chapel at 1:00pm.
Covid 19 protocols include mandatory masks, there will be capacity limits and social distancing in place.