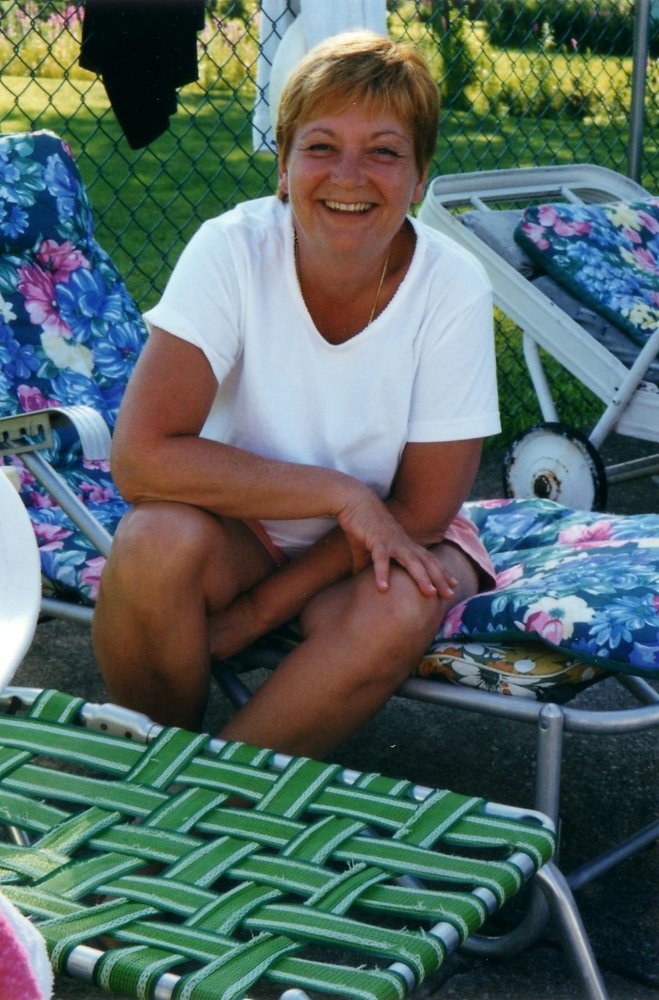 Obituary of Wendy Elizabeth Dillane
In the early hours of the morning on April 23, 2021, Wendy Elizabeth Dillane peacefully passed away with her daughters Kim (Gillespie) and Sarah (DeVuono) by her side at Douglas Memorial Hospital. Wendy fought a courageous battle with cancer for several years of her life, and in the final days demonstrated her fierce determination. The fight was long, but ultimately, love won.
Wendy was born in Vancouver on March 7, 1949. In her younger life Wendy moved frequently until settling in Fort Erie. Here is where she built her family. She is predeceased by her loving husband Richard Dillane. Together they created a family that loved intensely, laughed often and always persevered. Their girls Kimberly and Sarah took theses lessons and built families of their own, always reflecting what Wendy and Richard instilled in them. Wendy was the kind of mom who stayed up late to help finish school projects, made sure you had mittens before you left each morning and called nearly everyday with a weather report. Kimmy and Sarah had the honour of caring for Wendy these last months.
Wendy always considered herself very lucky when her loving partner Bill Teal came into her life. Bill and Wendy shared a love of camping in their trailer, traveling together and country music. Their dog Holly was an absolute pride and joy, whose excited, friendly personality will always remind us of Wendy. Bill very lovingly took care of Wendy during her years of treatments and doctors appointments.
Perhaps Wendy's greatest pride were her grandchildren, Ethan and Olivia Gillespie and Nate and Jack DeVuono. Grandma always made sure they left her home with hands full of candy, funny stories to tell and a deep sense of know how special they each are. She often said 'anything goes at Grandmas house' and nothing was more important than their joy.
Wendy was blessed with two son-in-laws that consistently supported both her and her girls throughout the years. Geoff Gillespie and Matt DeVuono often joked about who was her favourite but Wendy could never choose; she loved them both.
Ultimately Wendy had a tight circle around her and none was more important then her friendship with Sharon (Bob) Ott. They were friends for over 50 years, sharing all aspects of their lives; it was a friendship that ebbed and flowed yet always endured. Sharon held her hand right until the end and promised they would share a glass of wine again one day.
She is survived by her dear sister Marilee (John) Colacci. Marilee and Wendy, like many sisters loved unconditionally and supported each other during all of life's ups and downs.
'Aunt Wendy' was very fortunate to be loved by her sisters and brother-in-laws and many nieces and nephews.
Wendy remained connected to her cousin Becky Friesen, who despite the miles that separated them, remained close and held a special place in each other's lives.
Wendy's career was spent in nursing and was consistently dedicated to caring for others, especially her family and friends.
She taught everyone who knew her about loyalty and what it meant to be a family. Wendy never held a grudge, always forgave and had a memorable laugh that will resonate for years to come. Wendy loved many things including a cold glass of white wine and a day well spent in the her garden.
Her family wants to thank Dr Scher for his kindness and compassion. The many nurses and PSW's at Douglas Memorial demonstrated gentle care as Wendy passed and her family will be forever grateful.
In lieu of flowers, we kindly ask that you donate to the Fort Erie SPCA, as Wendy adored animals and cared for many throughout her life.