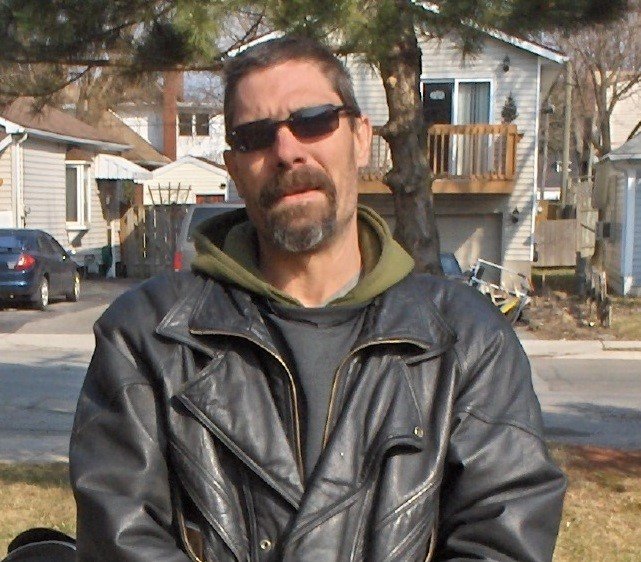 Obituary of Shawn Guzda
Shawn "Sean" Alfred Peter Guzda July 4, 1969 - March23,2021
It's so very hard when a parent has to bury their child, when your child dies before you. This should not be.
Shawn "Sean" Alfred Peter Guzda was born at the Welland County General Hospital on July 4, 1969, died at rest on
March23,2021. Cremation has taken place through the Williams Funeral Home in Ridgeway. He is survived by his
parents, an older brother Gregeory Guzda (Nancy), and a younger sister Kathy in Calgary. Nieces Sabrina and
Jessica(Perry) and their sons Ethan and Ezra,as well as numerous cousins.
From an early age Sean excelled at sports, playing goal for a travelling team at 12 years old. He showed absolutely
no fear. Sean always loved animals, and also had a big heart, the kind of guy who would give the "shirt off his back"
and frequently brought home strays, both human and animals up to and including the day of his demise.
Greg and Sean were very close when they were in their younger years, but, drifted apart somewhat in the last few
years.
Sean and Greg were taught to fish by Sean's godfather Jack Armbrust who took them out fishing to different locations
around the peninsula. This was a hobby Sean enjoyed and did this last year.
Sean had an excellent repour with his step-mom Betty, and who misses him deeply. His step siblings Gary, Leanne, and
Blake often mentioned how he taught them different things, and was so nice to them during the time we all lived together.
Sean had some health issues for many years, that have caused him great pain, that he constantly tried to rise above,
that pain is now gone for him, and hopefully he is at peace and rest now.
A private celebration of life will be held in the near future for his immediate family. Thank you for phone calls,
cards, and other expressions of sympathy. Many thanks to the Gateway organization, and the Williams Funeral Home in
Ridgeway.
Donations can be made to your personal charity, or the SPCA.