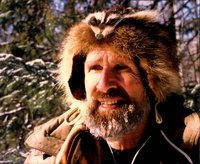 Ernest Arthur Giles
Ernest Arthur Giles (1929 - 2019) began his new adventure with Jesus on September 9. He is survived by his loving wife, Glennis Kendrick Giles. Ernie was proud of his sons and daughters-in-law, Greg and Sue, Tim and Martha, Chris and Donna, Steve and Cheryl, and his 13 grandchildren, Becky (Val) Pellerin, Jonathan, Ben, Peter (Jenna), Jeremy (Kendra), Elizabeth, Nick (Alayna), Tom (Alex), Aaron (Laura), Isaac (Hannah), Andrew (Stacey), Dan and Hannah and by 12 great grandchildren. Also survived by his brother Edgar (Kitty) and sister in law Hazel and numerous nieces and nephews. Ernie was loved by Glennis's children, Heather, Jeremy (Lotti) and Jon (Gillian) and grandchildren, Josiah, Matthew, Lukas, Emma, Milo, Kailynn, Kyler and Ryann. He is predeceased by his wives Jean Wheeler Giles (1993) and Marlene Kiverago Giles (2006), his sister Bernice Small (2018), his brother George (2008), and his great-granddaughter, Hannah (2017).

Ernie never liked school, but he became an educator in northern Ontario, Ethiopia and the Niagara area. He liked to tell the story of being stuck at Ridgeway Public School during the blizzard of '77 with those kids who couldn't get home. His favourite subject was outdoor education and he continued to share his knowledge of God's creation wherever he went. His hobbies were taxidermy (birds especially), photography, gardening, canoeing, snowshoeing and he was an avid reader. In his younger years, he had a pilot's licence and he also enjoyed scuba diving. Ernie was always ready for an adventure! He trusted Jesus to be his pilot in life and now he is safe in the arms of Jesus.

Visitation will take place at the Williams Funeral Home in Ridgeway on Friday, September 20, 2-4 and 6-8 pm. Ernie's Celebration of Life will be on Saturday, September 21, 2 pm at Riverside Community Church, 2669 Niagara Pkwy, Fort Erie. Interment will be at the Huntsville Presbyterian Cemetery on October 5th, 2019 at 1pm. Memorial donations may be made to Camp Kahquah or the charity of your choice. Ernie's family is very thankful for the excellent care he has received at Bella Senior Care Residence in Chippawa over the last 16 months.