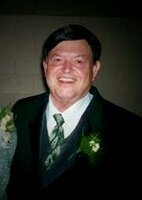 Roger Wesley Pailing
Roger Wesley Pailing, age 82, died peacefully on September 11, 2021 at Northland Pointe Long-Term Care Home in Port Colborne after dealing with challenges related to Alzheimer's and more recently, prostrate cancer. Roger is survived by his loving wife Helen of 51 years, his eldest daughter Tricia Pailing, son Michael Pailing (Heidi), and youngest daughter, Leanne Reeves (Jon). He was the proud and adoring Grandpa of Noah and Joshua Cuizon, Abby and Olivia Reeves, and Ava and Poppy Pailing. He cherished his sisters, Elaine (Joe) Daniels of Niagara Falls, NY, and Sylvia (John) Madden of Niagara Falls, Ontario. He will also be missed by many nieces and nephews on both sides of the border.
He is preceded in death by his parents Dr. Ruel Pailing and Muriel Pailing of Niagara Falls Ontario, his brother Norman Pailing, his daughter Elizabeth Ann, his Aunt, Mary Pailing of Thunder Bay, and his long-time friend, Jane Willick of Ridgeway.
He was born on July 5, 1939 in Niagara Fall Ontario. He taught school for one year in Northern Ontario. He worked for many years at Cyanamid in Niagara Falls, Ontario. After the closing of the plant he worked for Canada Customs in Fort Erie as a Clerk where he made many good friends, and retired after 20 years of service.
Roger was a great family man and loving father. He married Helen in 1970 and the couple had 4 children together including Elizabeth Ann who died in infancy.
Roger was a social man, whose passions included a love for Broadway Theatre, which brought them to New York City twice a year for over 40 years. He will always be remembered by loves ones as a man who enjoyed entertaining friends and family and hosting large Birthday parties for his children. He also enjoyed shopping in Buffalo, going to movies to watch his favourite celebrities, and listening to music; he was also known to carry a good tune himself.
A public visitation will be held on Thursday, September 16th, 2021 at William's Funeral Home in Ridgeway from 10 am to 12 pm, all are welcome to attend. Capacity limits are in effect and once reached you will be asked to kindly wait outside until space becomes available. Masks are mandatory. A private family and close friend service, officiated by Pastor Stefanik, will take place at a later time.
The family would like to thank his wonderful PSW team, especially Leah, who provided care to him at home. Thank you to the staff at Northland Pointe, Long-Term Care Home, who treated him kindly and with respect during his short stay, and other doctors and professionals involved in his care. The family would also like to thank all those who have offered kind words and support during this difficult time. If you wish to send flowers, they can be sent to William's Funeral Home, or donations can be sent to the Alzheimer's Society of Ontario, or the Canadian Cancer Society. Online condolences and memories may be shared at www.williamsfunralservices.ca